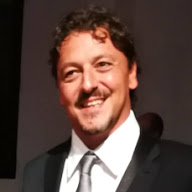 Prof. Eng. Rocco Furferi (PhD) is Lecturer B at the Department of Industrial Engineering of Florence (DIEF), University of Florence (Italy) where he teaches the course Mechanical Drafting at the School of Engineering. His main research activities are Computer-based methods and tools, 2D and 3D machine vision, colorimetry and spectrophotometry. He was nominated Coordinator of the "Thematic Group WG2 - Innovative technologies and tools" for the European Cluster NanomeCH (Nano and Advanced MATErials for Cultural Heritage). He received the "Innovaciòn AR&PA 2012 award" at the VIII Bienal de la Restauraciòn y gestiòn del patrimonio" released by the "Junta de Castilla y Leòn" for the project "IMAT Intelligent Mobile Multipurpose Accurate Thermoelectrical (IMAT) Device For Art Conservation". He received several National and International awards for his scientific work. He was appointed Project Manager for the IMAT project under EU FP7 and as main researcher for T-VedO project (PAR-FAS ITALY). He has served as TPC Member for a number of National and International Conferences such as the 18th Int. Conf. on Image Analysis and Processing (ICIAP) - Color in Texture and Material Recognition. He is author of more than 80 papers published in scientific Journals and conference proceedings.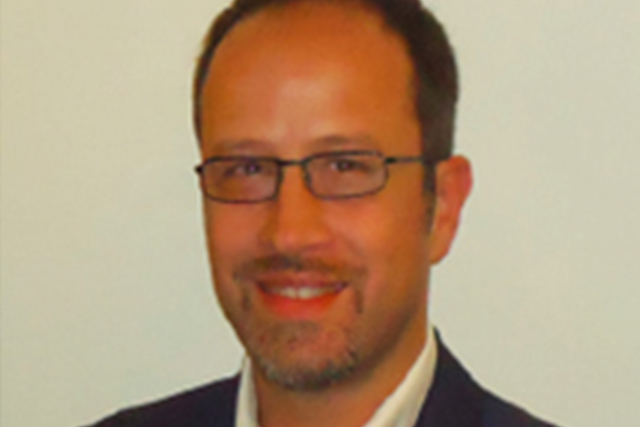 Prof. Eng. Lapo Governi (PhD) is Associate Professor at the Department of Industrial Engineering, University of Florence (Italy) where he teaches the courses Reverse Engineering and Rapid Prototyping at the School of Engineering. His research work is mainly focused on 3D modeling and Computational Geometry, Digital Applications for Cultural Heritage, Reverse Engineering and Virtual Prototyping. He is operative supervisor of SMIPP lab (tools and methods for product and process innovation) and operative supervisor of the Team for the Innovation of Products and Processes of the DIEF of the University of Florence. He is also scientific supervisor of the Reverse Engineering and Computer Vision Lab of the Department of Industrial Engineering. He is Member and co-founder of the European Cluster "Nano and Advanced Materials for Cultural Heritage", Member and co-founder of the University of Florence interdepartmental Research Unit "Florence Accessibility Lab". He is supervisor for the Department of Industrial Engineering of the "Digitalization and 3D processing techniques for the protection, valorization and preservation of cultural heritage" Research Unit. He has been involved in many projects, both as Project Manager and WP Leader, such as IMAT (EU FP7), T-VedO (PAR-FAS ITALY) and MONZA (Life+). Thanks to his expertise in the field of computer-based methodologies to enhance accessibility to works of art, he was invited as plenary Speaker at the 2nd Workshop "Challenges", organized by M.I.T. and A.B.F. (Andrea Bocelli Foundation) in Cambridge, Massachussets, USA. He has been in the TPC of several Conferences and has recently chaired the session "Assistive Technologies for Visually Impaired People II " at the "22nd Mediterranean Conference on Control & Automation – MED '14" (MCA – IEEE). He is author of more than 100 publications in scientific journals and refereed conference proceedings.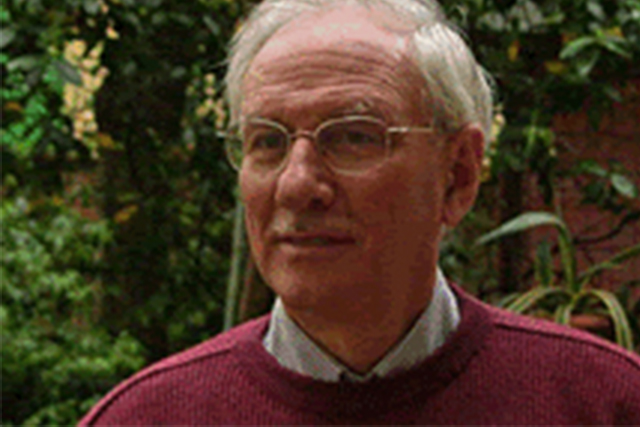 Prof. Mauro Matteini, a chemist, is an international expert in Conservation Science. He was the founder and the director of the Scientific Laboratory of the Opificio delle Pietre Dure (OPD) in Florence (1975-2002) and the director of the Institute for the Conservation and Valorization of Cultural Heritage (ICVBC) of the National Research Council (CNR), located in Florence, Milan and Rome (2002-2007), of which he continues to be an associate member. From 1978 to 2002 he was professor of Chemistry applied to Conservation at the School of Restoration of the Opificio delle Pietre Dure. He has been adjunct professor of Chemistry for the Conservation of Cultural Heritage at the Universities of Bologna, Syracuse, Siena, Pisa, London and Thessaloniki. He is author and co-author of over 350 scientific publications in the field of conservation of cultural heritage, author of books on chemistry for the conservation of cultural heritage and on scientific methods applied to cultural heritage. These books are used in most Italian universities and Restoration Schools as well as in an international context (Spain, Greece, Latin America, etc.). In addition to carrying out private consultancy projects for diagnostics and conservation of artworks, he has coordinated and continues to coordinate research, diagnostic and monitoring projects on a number of monuments and statues including Michelangelo's David, Donatello's St. Mark, Giambologna's Rape of the Sabine Women, Bernini's Apollo and Daphne, Jacopo della Quercia's  Fonte Gaia in Siena, Verrocchio's Christ and St. Thomas, Benvenuto Cellini's Perseus, the Brunswick Lion, Ghiberti's gilded bronze Gates of Paradise in the Baptistery of Florence; several panel tempera paintings by Raphael, Botticelli (Primavera, Birth of Venus etc.) and Giotto (the Santa Maria Novella Crucifix), and Michelangelo's Tondo Doni, etc.; the roman mosaics of  Piazza Armerina (Sicily); the frescoes of Herculaneum, Piero della Francesca's mural cycle in the Church of San Francesco in Arezzo, frescoes by Masaccio, Fra Angelico, Ghirlandaio, and the Leonardo's Last Supper in Milan. During his time at the Opificio delle Pietre Dure he invented innovative methods of diagnostics applied to cultural heritage such as the application of infrared false colour films for the non-invasive investigation of paintings; two colorimetric micro-tests for the identification and mapping of gypsum in cross-sections: the "Lead Rhodizonate" method and the "Ponceau Red" method; the "Contact Sponges method" for measuring the water absorption capacity of stone artefacts and frescoes; innovative restoration-conservation treatments (such as the "re-conversion of oxidized white lead in mural paintings, now widely used on an international level); the development of wax-based emulsions to disperse and retain solvents for the cleaning of paintings; and the development and refinement of the use of the Erbium/YAG laser for the cleaning of polychrome artefacts.He is currently a scientific consultant for the restoration and conservation work of important architectural monuments such as the Cathedral of Trani (Bari), the Baroque church of Santa Croce in Lecce, as well as the frescoes of the Sistine Chapel, the fresco of the Florentine Crucifixion by Fra Angelico in the Museum of San Marco, and many others. In 2008 he received the Division Medal from the Italian Chemical Society, Division of Chemistry for the Environment and Cultural Heritage: "For his innovative and significant research and scientific dissemination, for his untiring contribution to the organization and management of Centers of reference for the conservation and enhancement of Cultural Heritage". Over the last decade he has implemented and developed research in the field of conservation of cultural heritage in collaboration with Italian Universities, CNR Institutes, foreign institutions such as the Getty Conservation Institute in Los Angeles and the SUPSI University of Lugano. Most of these research projects focus on the consolidation and protection of stone artefacts and wall paintings with the aim of implementing innovative more durable and compatible methods than those currently available. Some of these research projects have involved a procedure – now tested and applied to several monuments in Italy and abroad since the mid 1990s – based on the use of ammonium oxalate (AmOx) with the formation of stable calcium oxalate. This was also the subject of recent thorough PhD thesis carried out at the University of Malta by Dr. Tabitha Dreyfuss on the conservation of monuments based on Globigerina Stone. More recently (since 2004) a further step forward has been made with the very promising consolidating treatment based on ammonium phosphate (di-ammonium-phosphate (DAP)) with the formation of very stable hydroxyapatite. This treatment has already been applied to important architectural contexts. Both the AmOx and the DAP procedures provide restoration results that are highly compatible and durable for artefacts based on limestone (stone facings, limestone and marble statues, and frescoes). In 2011 M. Matteini also developed an innovative treatment for the conservation of bronze statues and monuments. The treatment is a mineral-inorganic corrosion inhibitor (Sodium Oxalate, NaOx) that offers an important alternative to the traditional poisonous inhibitors based on benzo-triazole. It has already been successfully applied to some important monuments in Lisbon and Milan.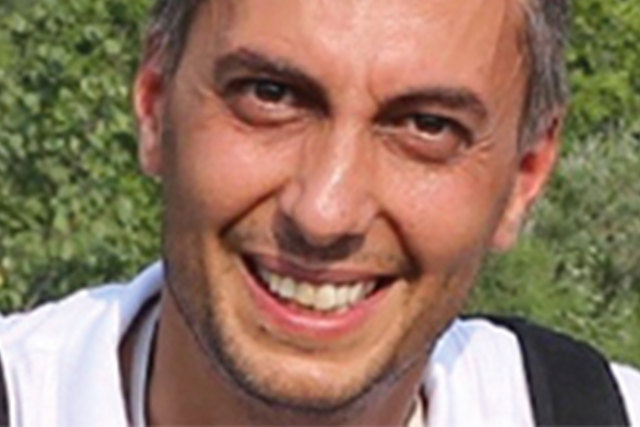 Prof. Eng. Yary Volpe (PhD) is Assistant Professor at the Department of Industrial Engineering, University of Florence (Italy) where he teaches the course CAD Modeling at the School of Engineering. His research work is addressed to 3D modeling, computational geometry, human-computer interaction and Reverse Engineering. He received the Palazzo Spinelli 2014" award, released by the Technical Committee of the "Salone per l'arte e il Restauro di Firenze" for the "important contribute to the research and the development of new technologies applied to Cultural Heritage". He received several National and International awards for his scientific work. He is in the advisory board of the laboratory T3ddy (Personalized paediatrics by inTegrating advanced 3D technologY). He has been involved in many RTD projects, such as SUONO (Smart Cities) and T-VedO (PAR-FAS ITALY) where he was main researcher and developed methods and tools for making Cultural Heritage accessible to visually impaired people. He is author of more than 70 journal papers and refereed conference proceedings.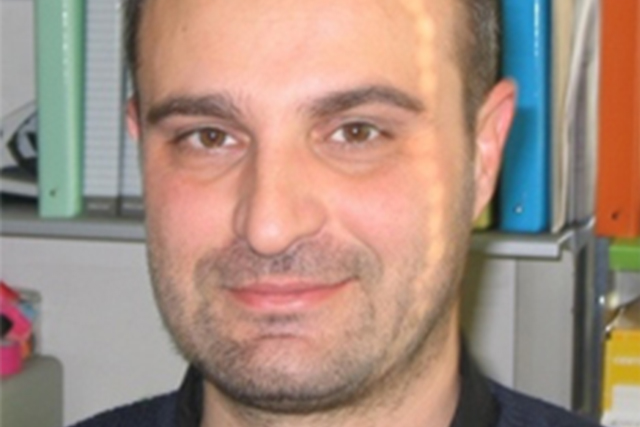 Prof. Giorgi Rodorico is associate professor at the Department of Chemistry of the University of Florence and he is a member of the national consortium CSGI - Center for colloid and surface science. He graduated in Chemistry, with a thesis on "Stable suspensions of calcium hydroxide in alcohols: application to cultural heritage conservation", and received a PhD in Science for Cultural Heritage Conservation at the University of Florence with a thesis on "Application of NMR tomography to the study of the structure and physico-chemical properties of stone materials used in Cultural Heritage". His scientific background is in physical chemistry of surfaces and colloids applied to the conservation of Cultural Heritage materials. The scientific production can be summarized in five different topics: (1) Consolidation of wall paintings and application of nanotechnology in this field; (2) Application of NMR tomography to the study of degradation processes in stones, plaster, and cement; (3) Study of degradation phenomena in cellulose-based materials (paper, wood, textiles) and development of nanotechnology for deacidification; (4) Development of microemulsions and micelle solutions for the removal of polymer resins from painted surfaces; (5) Development of gelled systems (chemical gels), responsive to physical and chemical stimuli, for the cleaning of delicate surfaces. Giorgi joined several national and international projects: the EU project NANORESTART (H2020), INNOVACONCRETE (H2020), and NANOFORART (EU 7th); the regional projects TEMART and TECON; and the international programmes for cooperation, funded by the Italian MIUR and MAE, with universities and institutions in Mexico and India. Giorgi was involved in several conservation projects: the Proyecto Arqueologico Calakmul, for the conservation of the UNESCO site of Calakmul (Mexico); the Programa Nacional de Conservación de Pintura Mural Prehispánica - INAH (Istituto Nacional de Antropologia e Historia, Mexico), addressed to the conservation of Tlatelolco, Cholula, Mayapan, Cacaxtla, and Tamuín archaeological sites; The Saving Oseberg project, University of Oslo & Museum of Cultural History in Norway; The Vasa project in Sweden; the Conservation programme of the Holy House in Nazareth (Israel). Rodorico Giorgi is author of about 100 publications in international journals in the field of nanoscience applied to conservation of cultural heritage. Some of these publications were reviewed by Consultant Editors of Nature, and published as highlights in Nature News ("Nanotechnology restores flaking frescos", "Nanotechnologies for conservation of cultural heritage: paper and canvas deacidification", "Art restoration: Keeping it clean", "Magnets harnessed to clean artwork").