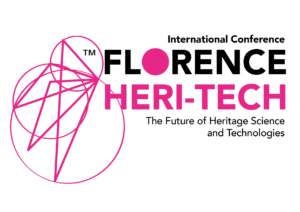 Only after your abstact will be accepted you will be able to proceed with the
Registration
---
REGISTRATION FEE
Authors of accepted abstracts will receive an email from the conference secretariat with the information for both the full papers' submission and the registration procedure.  Contributions will be published on the conference proceedings and included in the Conference Programme. Please notice that all authors willing to participate in the conference need to pay their Registration Fee.
Registration fee
Early registration

by 20 February 2018

Standard registration

by 28 February 2018

FULL * – Authors
390 Euro
450 Euro
STUDENT – Authors
260 Euro
300 Euro 
AUDITORS
90 Euro / per day
120 Euro /per day
AUDITORS – Students
30 Euro/ per day
50 euro Euro/per day
*Full Registration including gala dinner for 1 person
The Registration Fee includes:
Admission to all conference's sessions, conference bag, certificate of Attendance as a participant, lunches and coffee breaks for the three conference days, access to Wi-fi, special rates for accommodation (see the list of hotels in the site of the conference (www.florenceheritech.com). Gala dinner is included for 1 person just for FULL registration.
The registration deadlines listed above refer to the date of the payment.
---
REGISTRATION FORM
For the Registration you can choose two ways:
Download the Registration pdf (Updates Coming Soon) and send it to info@florenceheritech.com*
 USE THE REGISTRATION FORM**
*Please complete all the sections of the registration pdf and send it together with a copy of the bank transfer (not mandate of payment) via Email (scanned version) to info@florenceheritech.com
** Remeber that if you use the second option (REGISTRATION FORM) we will automatically receive your registration, but you have to send a copy of the bank transfer (scanned version) to info@florenceheritech.com.
bank details will be sent to you by mail by mail after registration
Instructions:
Paper authors have to select Full registration, Student registration, Auditors Registration in order to present their paper at the conference and have their paper published in the conference proceedings. At least one author of the accepted manuscripts must register to have the paper published in the conference proceeding.
The registration process requires 4 steps:
Choose the registration type
Choose extras
Insert your data
Make payment following bank details and send the receipt to info@florenceheritech.com along with complete pdf registration.
REGISTRATION FORM